Business Tax Advisory in Austin, Dallas, Fort Worth, San Antonio, TX and Surrounding Areas
5 reasons to get professional help for business tax advisory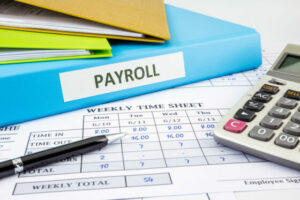 S|CPA Group – A Member of the S|CPA Network provides business tax advisory in Austin, Dallas, Fort Worth, Plano, San Antonio. 
Expertise and Knowledge: Professional tax advisors have extensive knowledge and expertise in tax laws and regulations. They stay up to date with the latest tax laws, changes, and exemptions, ensuring that your business remains compliant and takes advantage of available tax benefits. Their specialized knowledge allows them to identify potential deductions, credits, and strategies that can help minimize your tax liability.

 

Time and Resource Savings: Handling business taxes can be time-consuming and complex, particularly as your business grows. By outsourcing tax advisory services to professionals, you can free up valuable time and focus on core business operations. Tax advisors have the necessary resources, tools, and software to efficiently handle tax calculations, filings, and documentation, saving you the hassle and potential errors associated with DIY tax preparation.

 

Compliance and Risk Management: Tax laws and regulations can be intricate and subject to frequent changes. Failing to comply with these laws can lead to penalties, fines, and even legal issues. Professional tax advisors are well-versed in compliance requirements and can ensure that your business meets all its tax obligations. They can also help you navigate complex tax issues, minimizing the risk of audits and potential legal consequences.

 

Tax Planning and Strategy: A tax advisor can provide valuable insights and guidance for tax planning and strategy. They can analyze your business's financial situation, goals, and future plans to develop effective tax strategies that optimize your tax position. By proactively planning and structuring your business transactions, expenses, and investments, they can help reduce your tax burden and maximize your after-tax profits.

 

Peace of Mind: Handling taxes can be stressful and overwhelming, especially when dealing with intricate tax laws and deadlines. By engaging professional tax advisory services, you gain peace of mind knowing that experts are taking care of your tax matters. You can trust that your taxes are being handled accurately, efficiently, and in compliance with applicable laws, allowing you to focus on running and growing your business without unnecessary worry.

 
Overall, professional tax advisory services provide valuable expertise, time savings, risk management, strategic planning, and peace of mind, making them a worthwhile investment for businesses seeking to optimize their tax position and ensure compliance. Please call us without any hesitation.